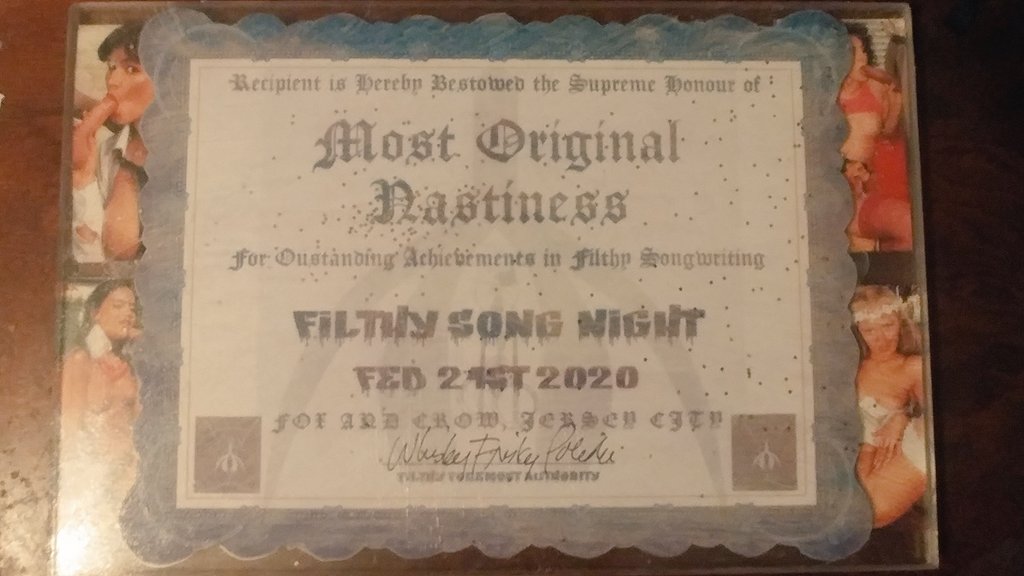 I never win anything. I'm always a sad loser just like the fortune teller said. But last Friday I won the Most Original Nastiness award at the Filthy Song Night Competition for my song "Baby Jesus Cunnilingus." No one believed that it would live up to its name, but it sure did!
Filthy Song Night is an annual gross and slutty original song competition. Hosted by Karen "Whiskey" Poliski, this year's event was at The Fox and Crow in Jersey City. The room was so crowded people had to leave because it induced claustrophobia.
I'd just finished writing the song right before the show. That was the first time I played it in front of people. Based on its success, I'm excited to try it at Floodwater Comedy Festival in Iowa this week if they let me.