A few months ago, as I was pandemic cleaning out my closets, I had no where to dump my worn-out disgusting old clothes.
Surrounded by bleach, and packages of RIT from the 1990's (plus my mom went out of town, so I had full range of her deck), I let loose like it was it was my own private summer camp for spinsters.
Here I am with one of those first experiments. I tried to make a stencil of Suicide Cat on my boob.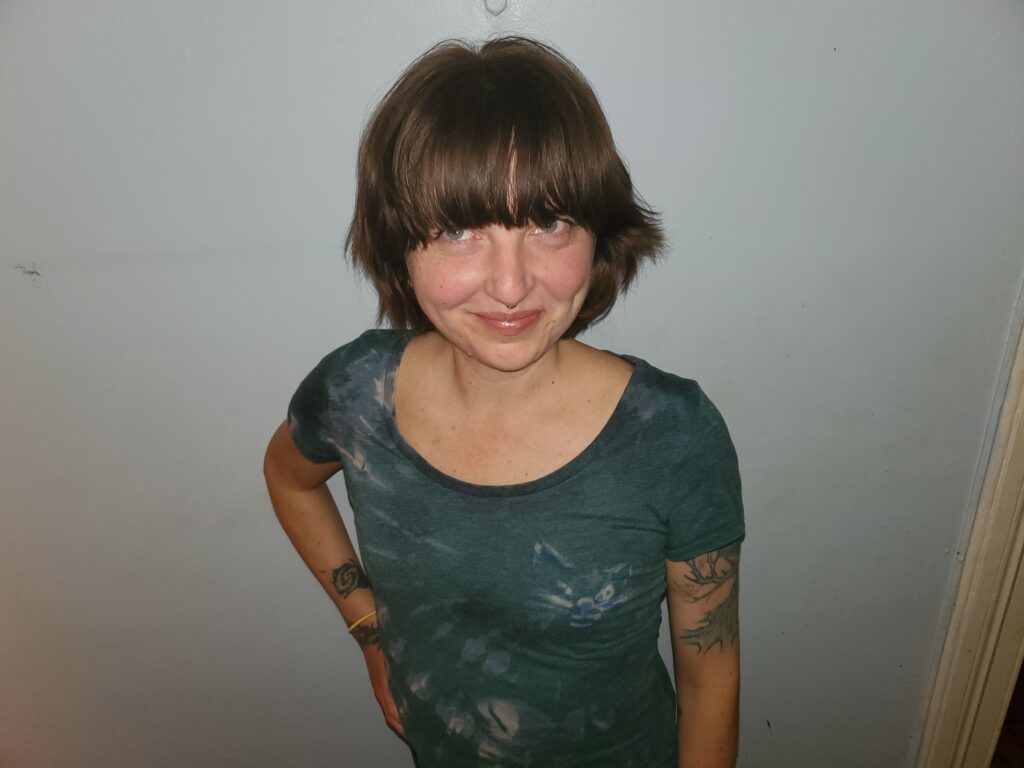 Here is another cool shirt that is for sale. I just noticed the orbs in the photo. I hope they are for luck and not curses.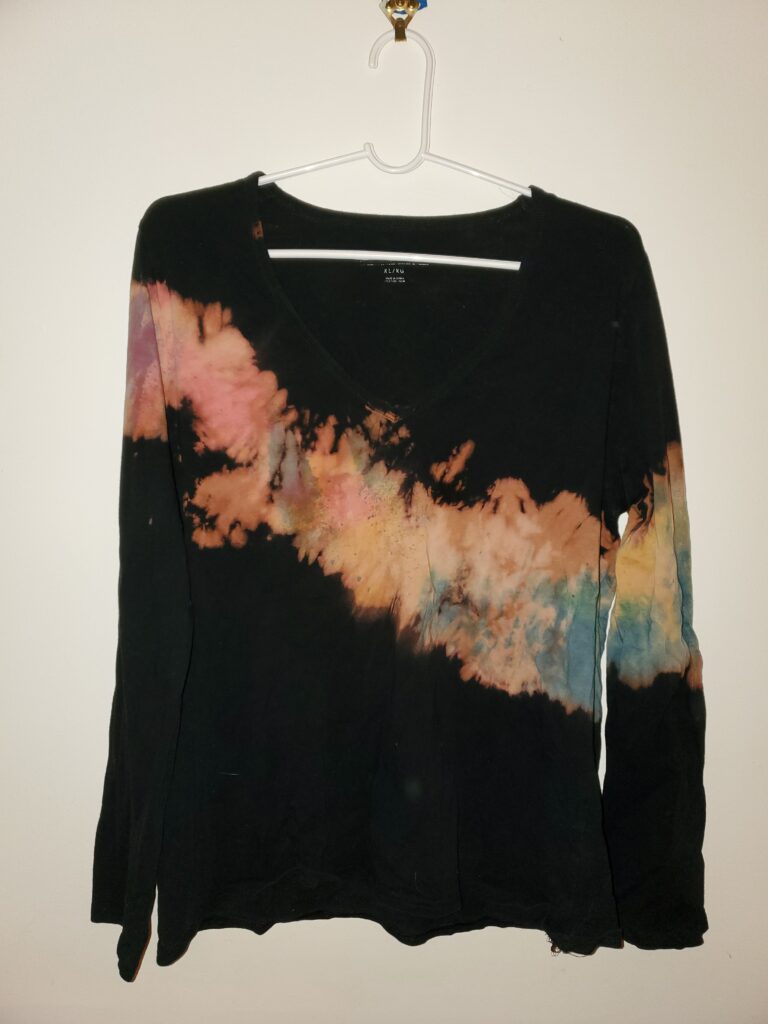 What started out as a fun-filled day of bleach and expired dye is now an eco-friendly business venture. All clothing was made from rescued clothes. I am purchasing from textile recycling centers, and for items like masks (coming soon!) I will purchase from recycled materials manufacturers or sew from scraps.
I know that I'm not the only one who turned to tie-dye during the pandemic, but I stand out because I am using discards to patch together something beautiful in this dystopia.
For now, check out my Instagram Everyone's Dyeing. Most pieces are for sale. The rest are examples of custom work.
Please let me know if you'd like to purchase anything or custom made.