Last Saturday I was in the Muscal Comedy Treat show at the She Makes Me Laugh Festival in New York. It was a lot of fun, and it was nice performing in front of happy people. Not that the audiences I usually perform in front of aren't, I just view everything through a lense of misery.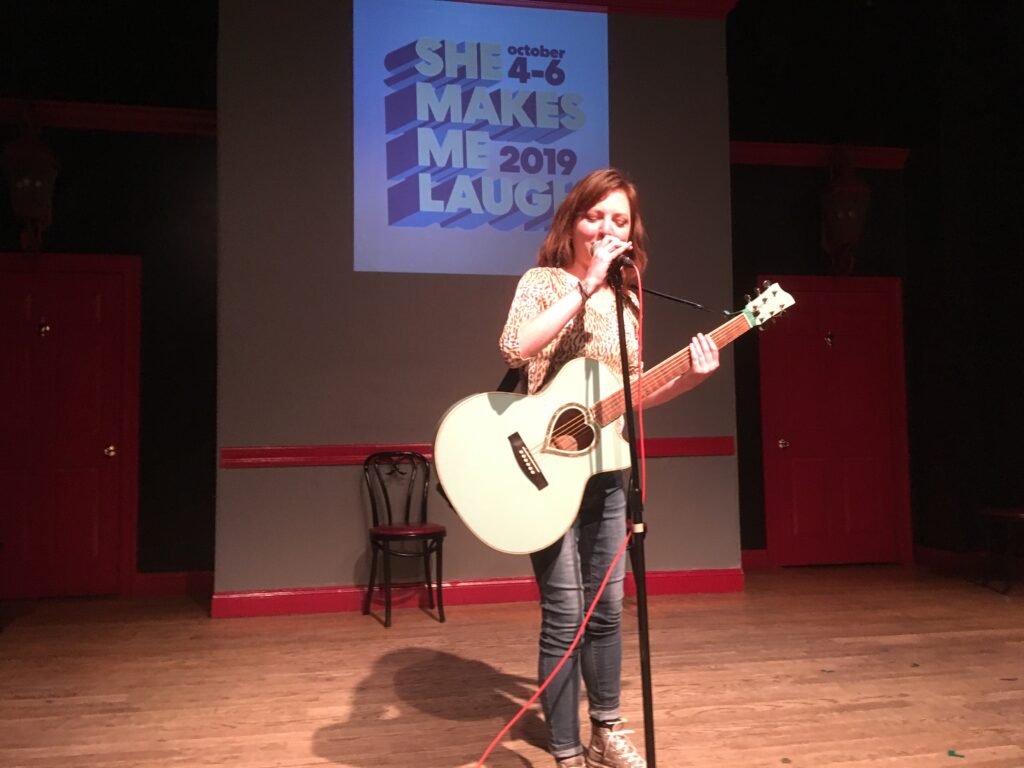 I did a song about my old stinky dog Winnie, and a tantrum I had about a sandwich. I closed with an homage to mom-rock classic rock band Heart. My mom came and sat in the front row, maintaining hard eye contact with me the whole time, in judgement.
I'm pretty excited and hard at work on this crazy one woman SOLOCOM show, which is a musical talk show sit com based in a cemetery that is also my shitty apartment that is also my prison. Katie Hartman is directing it and she's the best. The world premier is next month on September 23rd at PIT.